We strive to make dental care that is comfortable, top notch, and AFFORDABLE. We are in network with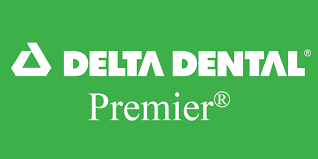 What do you get by having DDS Family Dental as your dental office? We believe in total body health because we know that having a healthy mouth leads to a healthy body. You get customized care that is designed to meet the needs and desires you have for your overall appearance. Call us at (614) 914-8555 to schedule an appointment. Not sure what type of insurance you have? We would love to have you in for a complementary benefits check.
Here are some answers to some insurance questions our patients ask:
Do You Take My Insurance?
We take almost all insurances at our office, but we do not accept any form of Medicaid. We are in-network with Delta Dental Premier and United Health Care (PPO Standard Network-National and FFS National Medicare Network). Please call us with your insurance questions.
Do You Work For My Insurance Company?
Dentist do not work for insurance companies. We are all individually licensed and our first priority is our patient. We may be in network with your insurance company, but we do not work for them. No insurance company is legally allowed to tell a dentist or doctor how to treat a patient. Your treatment decisions are your own to make. Your insurance company works for YOU because you are the one that pays them. They do not work for us and we do not work for them.
What Happens If My Insurance Company Will Not Pay?
Your insurance company works for you, so you should investigate why they chose not to pay. We will do everything in our power to help you. As a courtesy, we will file an appeal for you if you ask us to, in order to help you receive your benefits. Insurance companies often deny payment so that they may be as profitable as possible. We have zero control over their decisions. Sometimes, they will pre-authorize treatment and then later decide not to pay. This is out of our control. We caution our patients to be aware that it's no guarantee of coverage. Since the insurance company works for you, you actually have more power then we do to get them to pay their portion. The remaining balance is always the patients responsibility. Responsibility always falls on the patient.
Will My Insurance Cover everything?
It is VERY rare for an insurance company to pay for everything other than x-rays, exams, and cleanings. Some are even cutting back on that. Dental insurance is more of a benefit for the patient. They will cover a certain percent of a procedure and the rest is up to the patient.
Can You Check My Benefits For Me?
Absolutely. As a courtesy, we will call your insurance company and verify your coverage for you. We know the insurance world is difficult to navigate and we will do the best we can to assist you.
Financing Options?
We participate in CareCredit Financing Program.